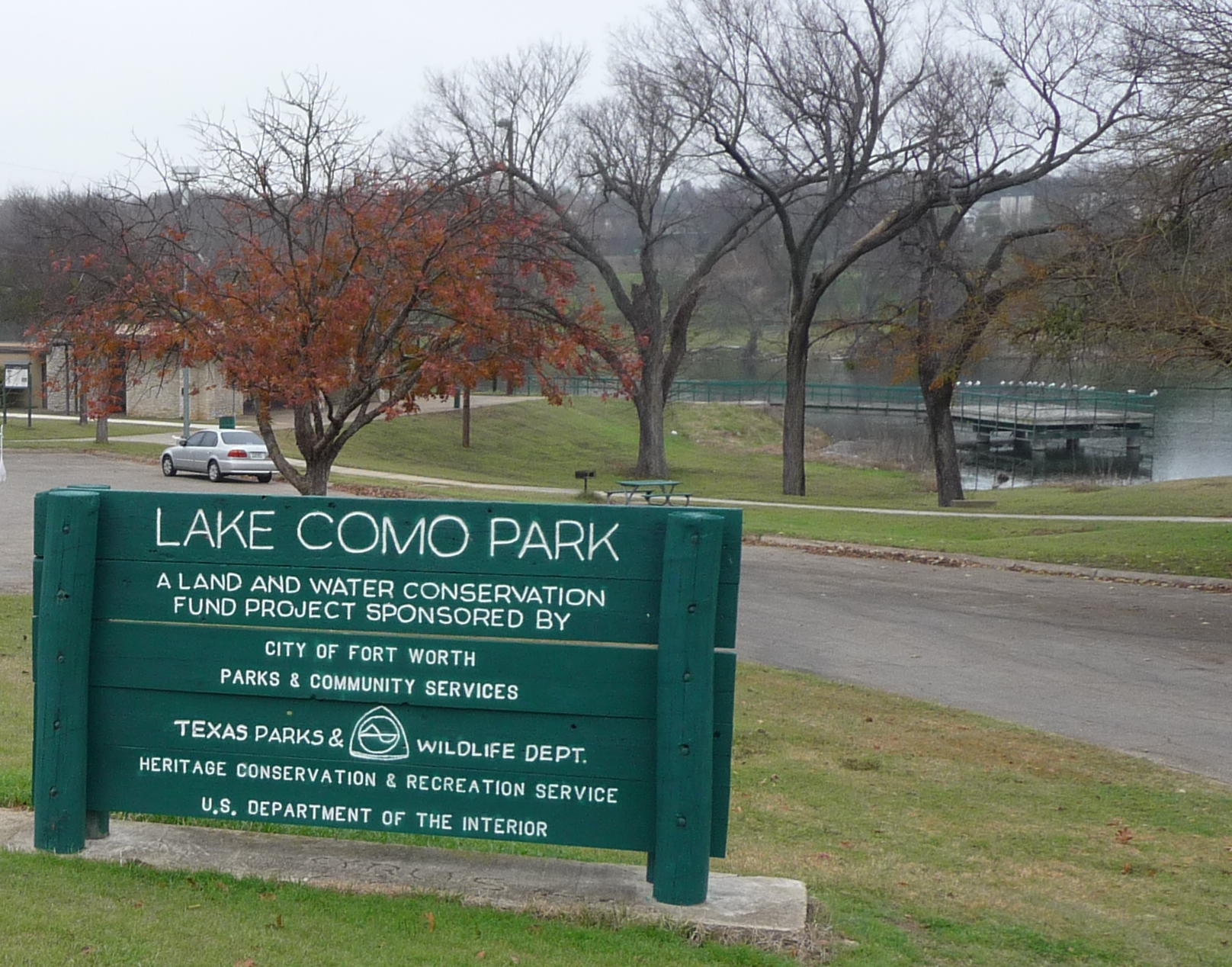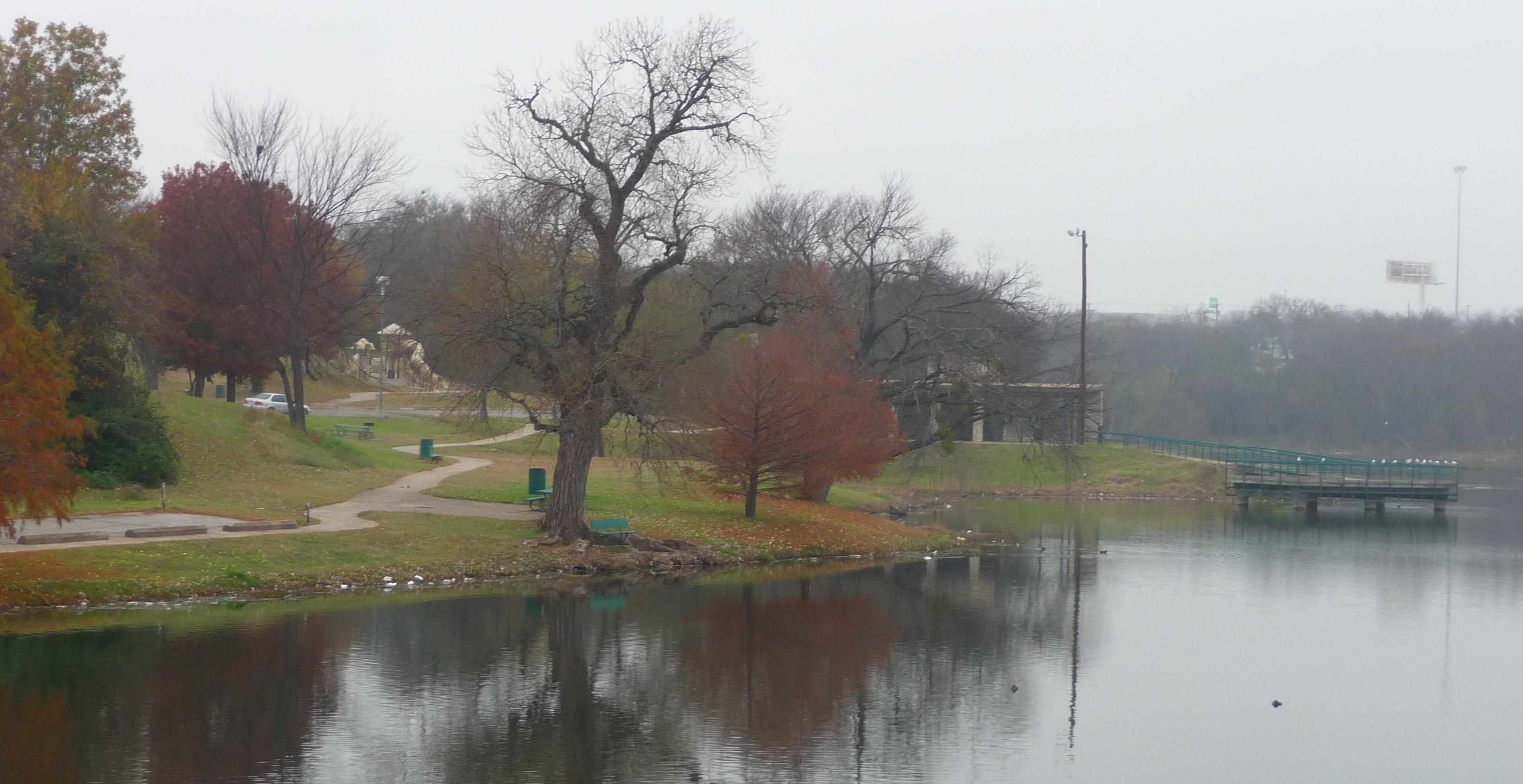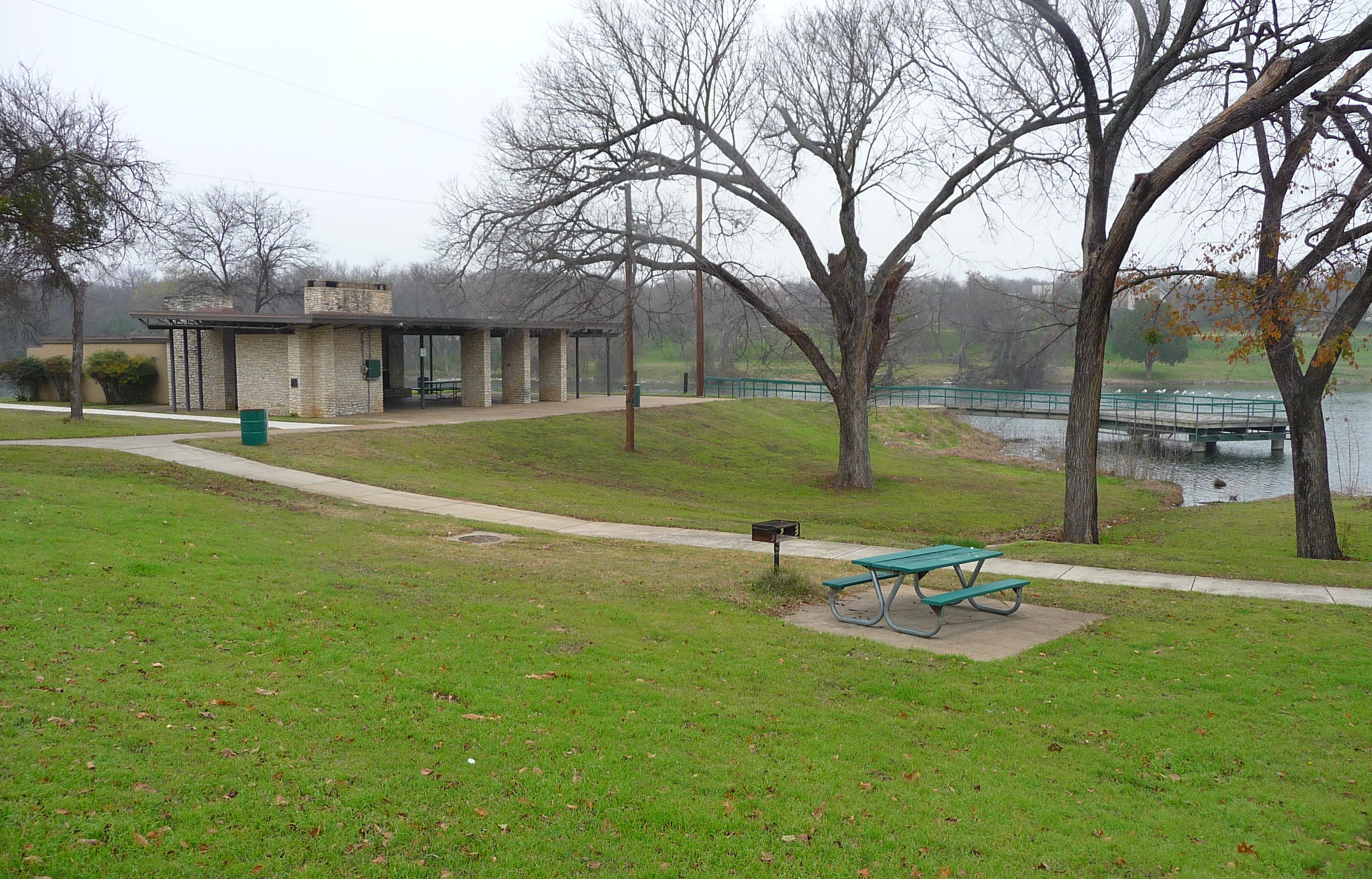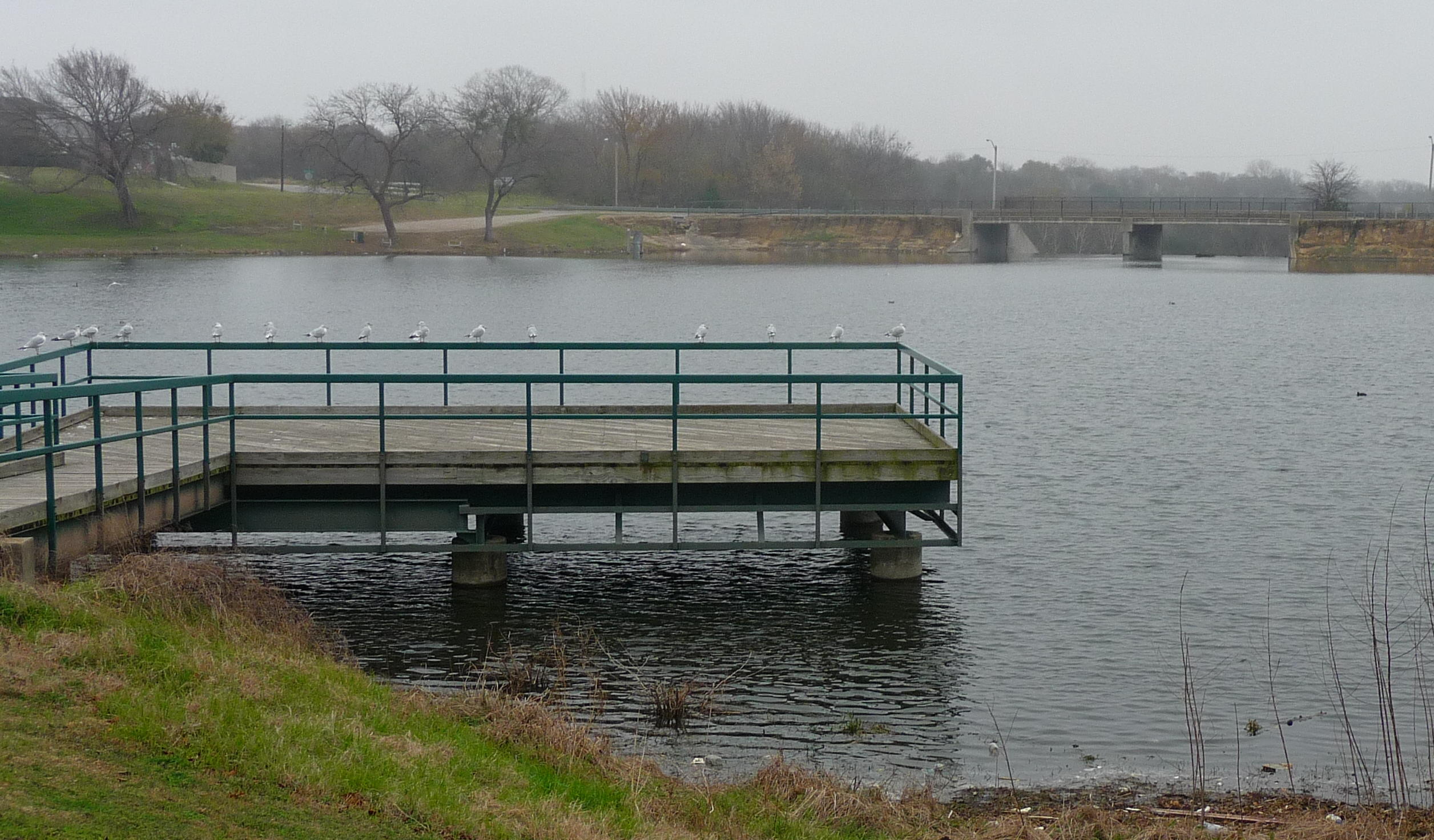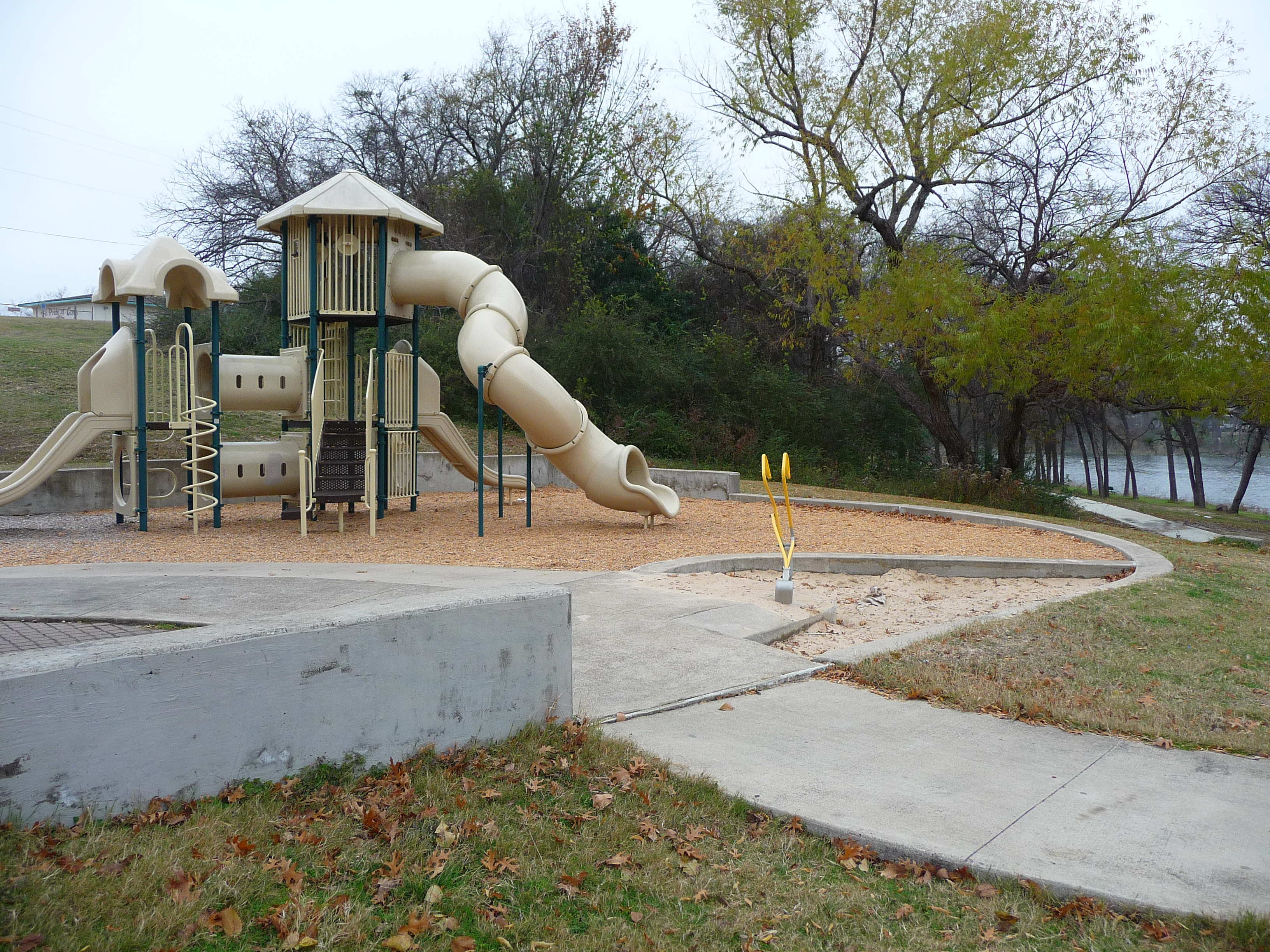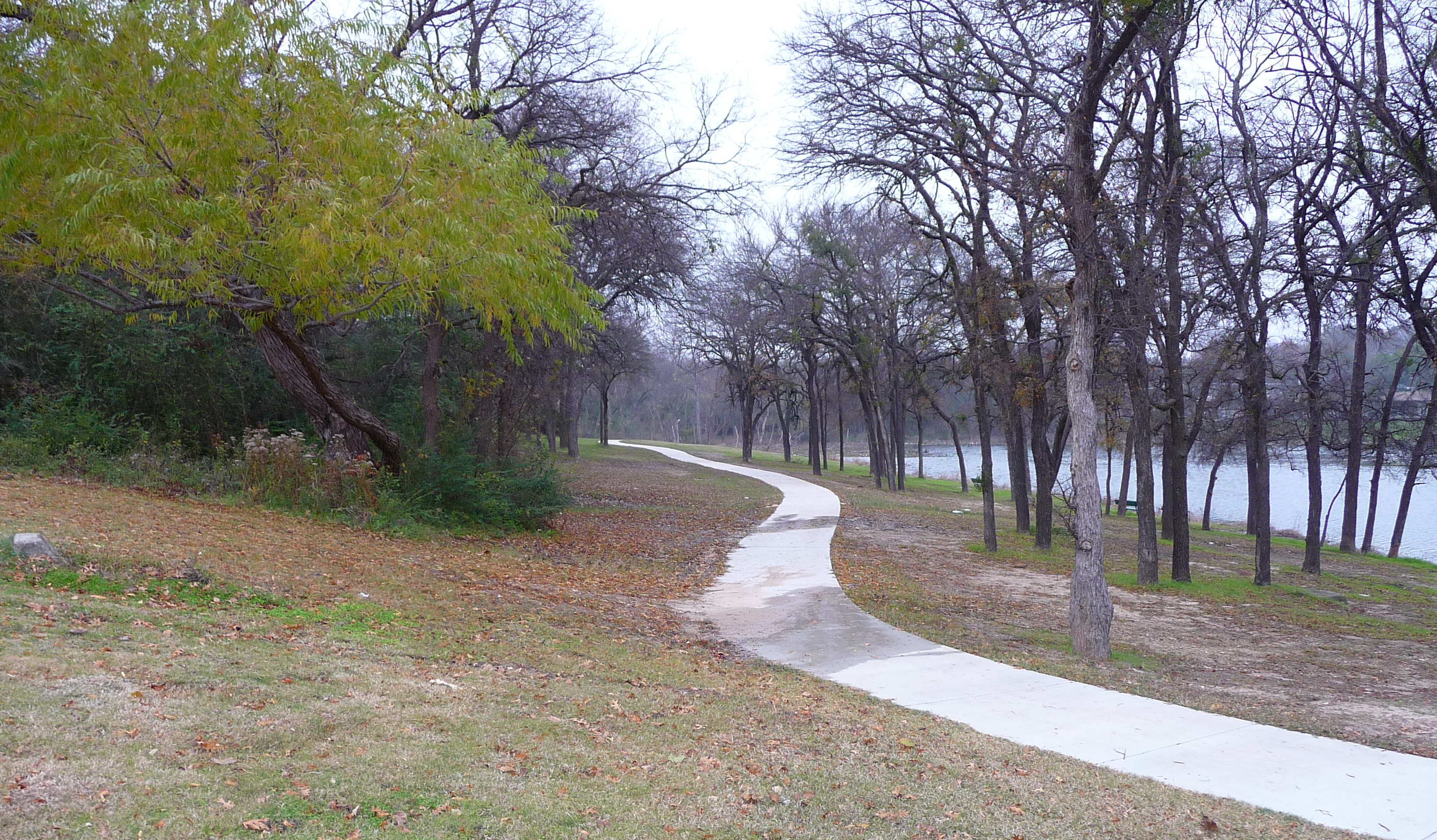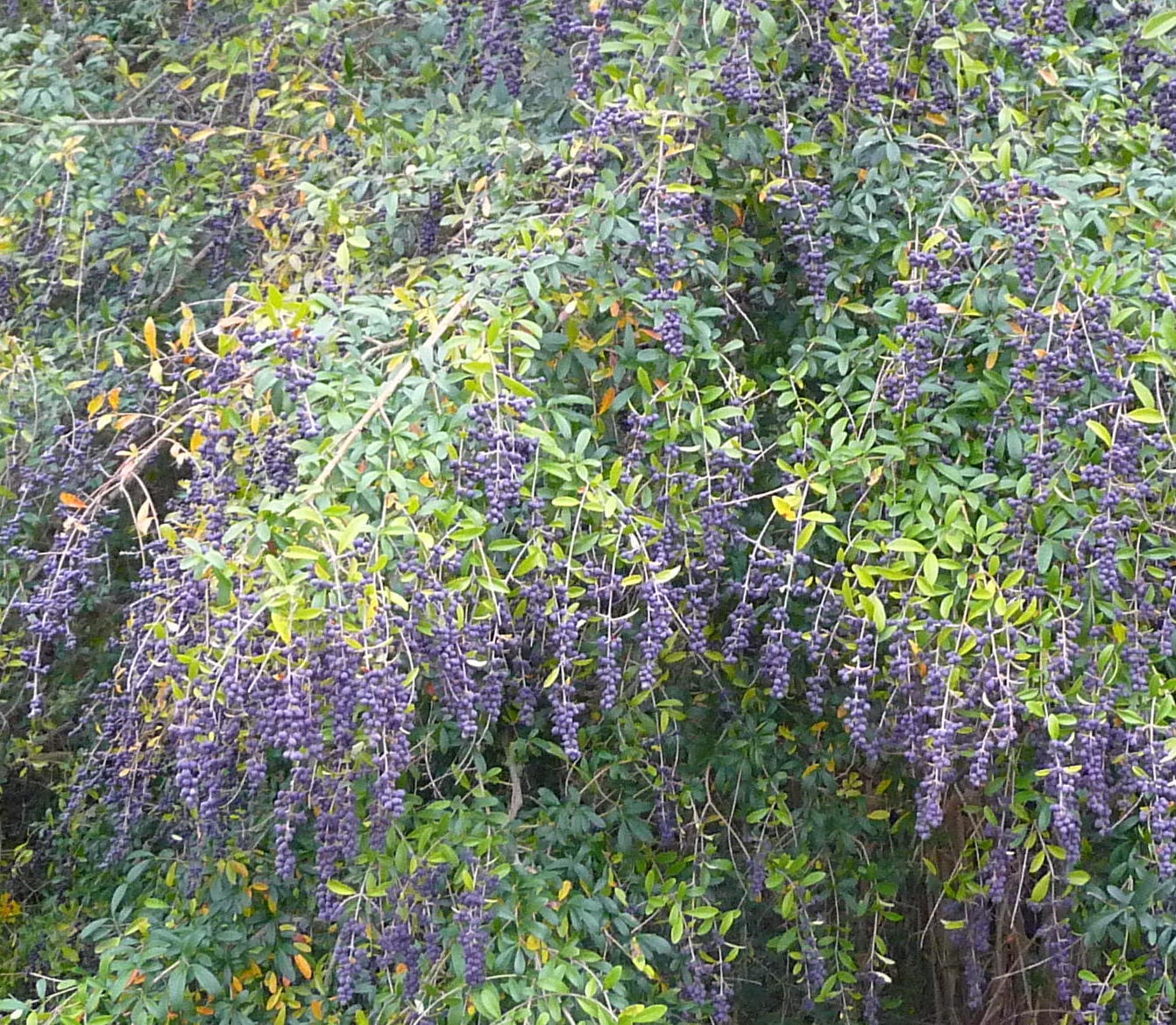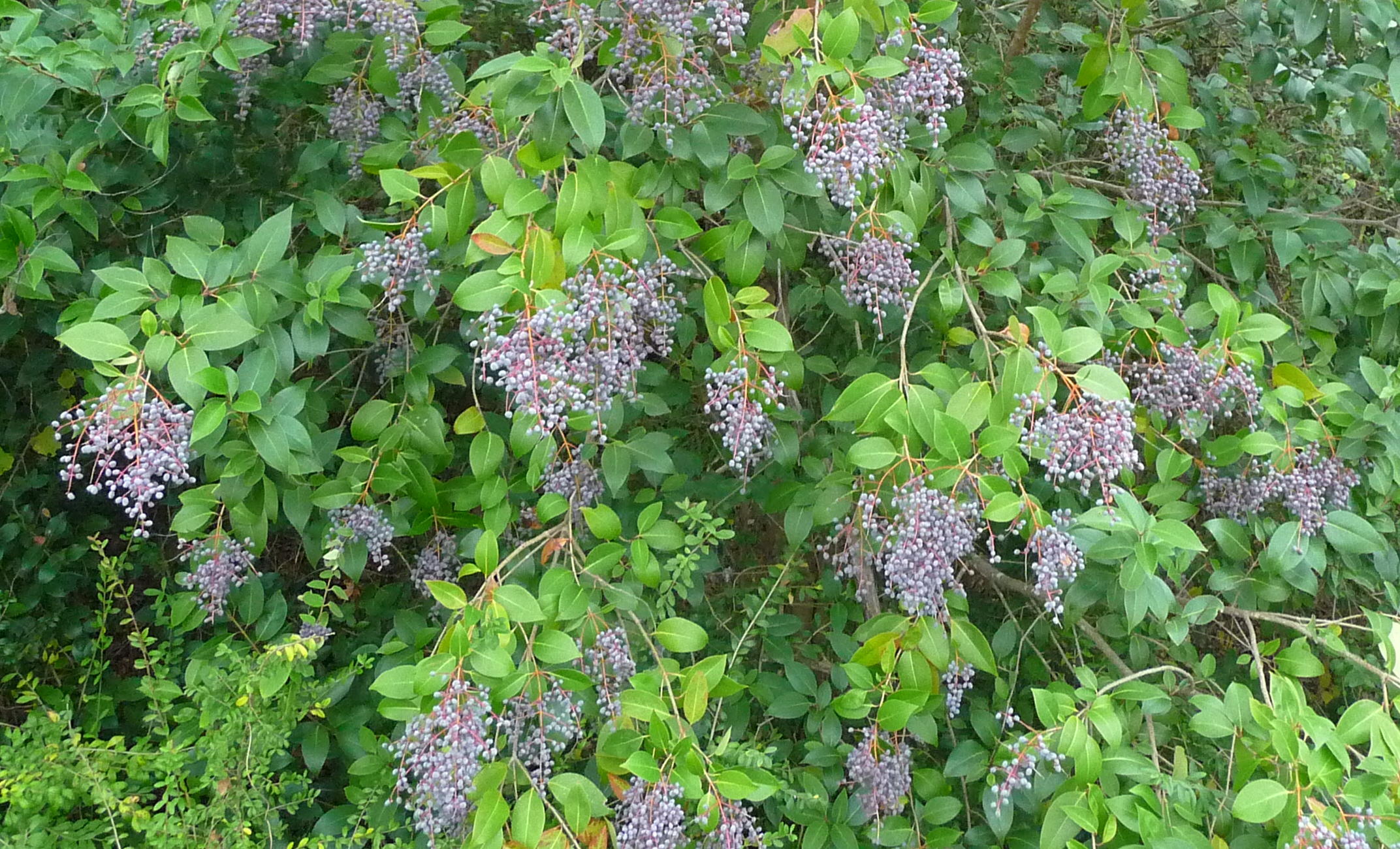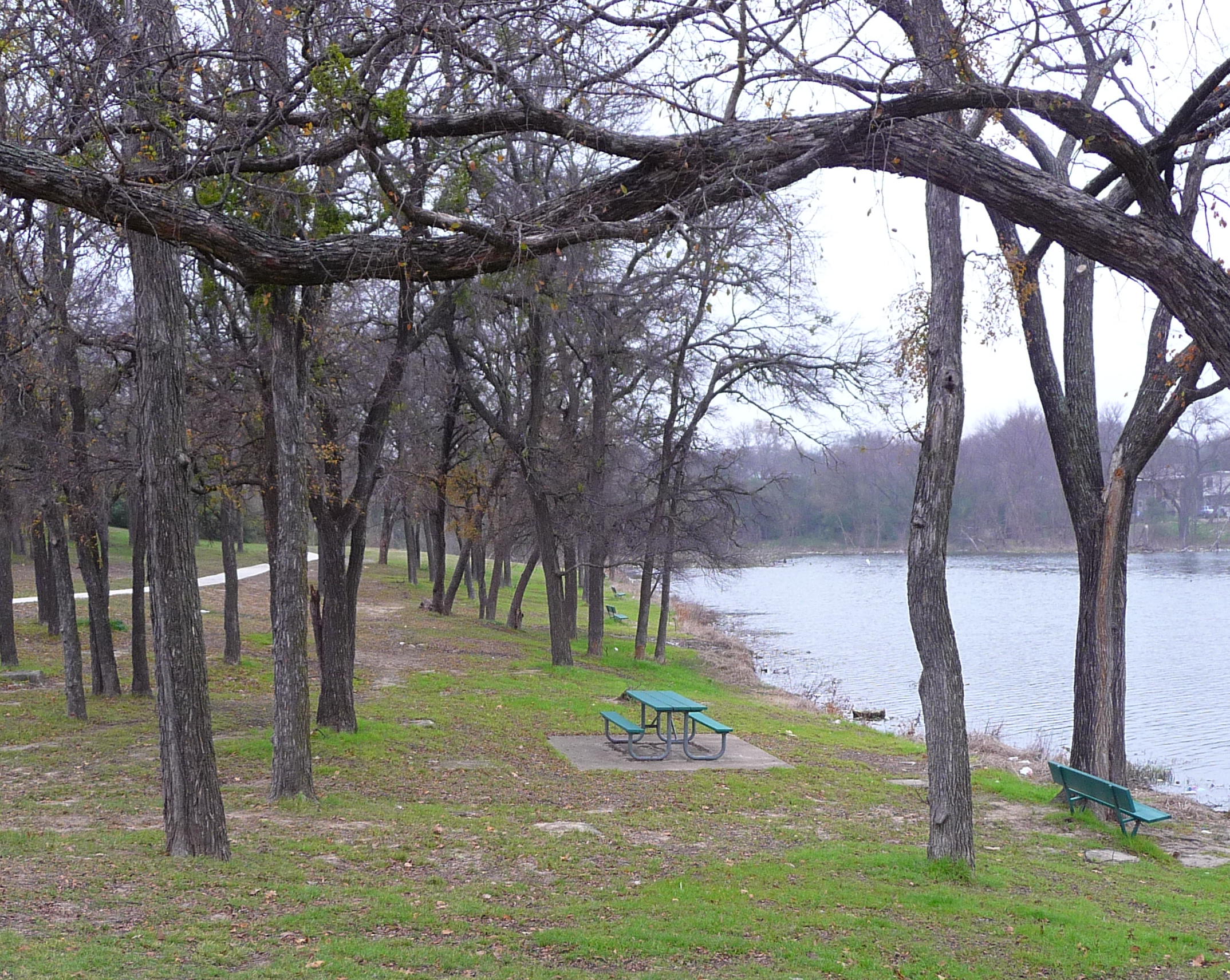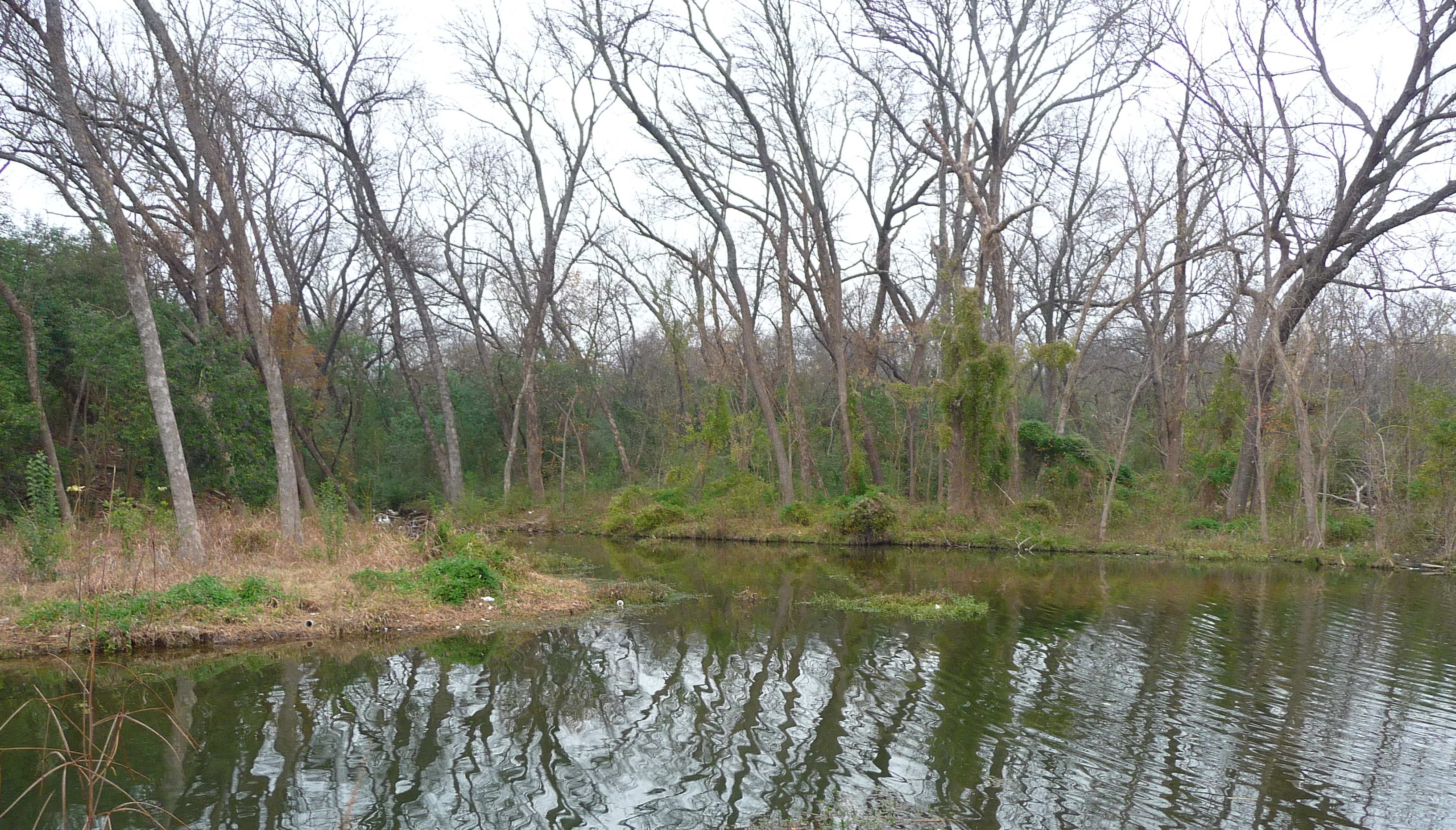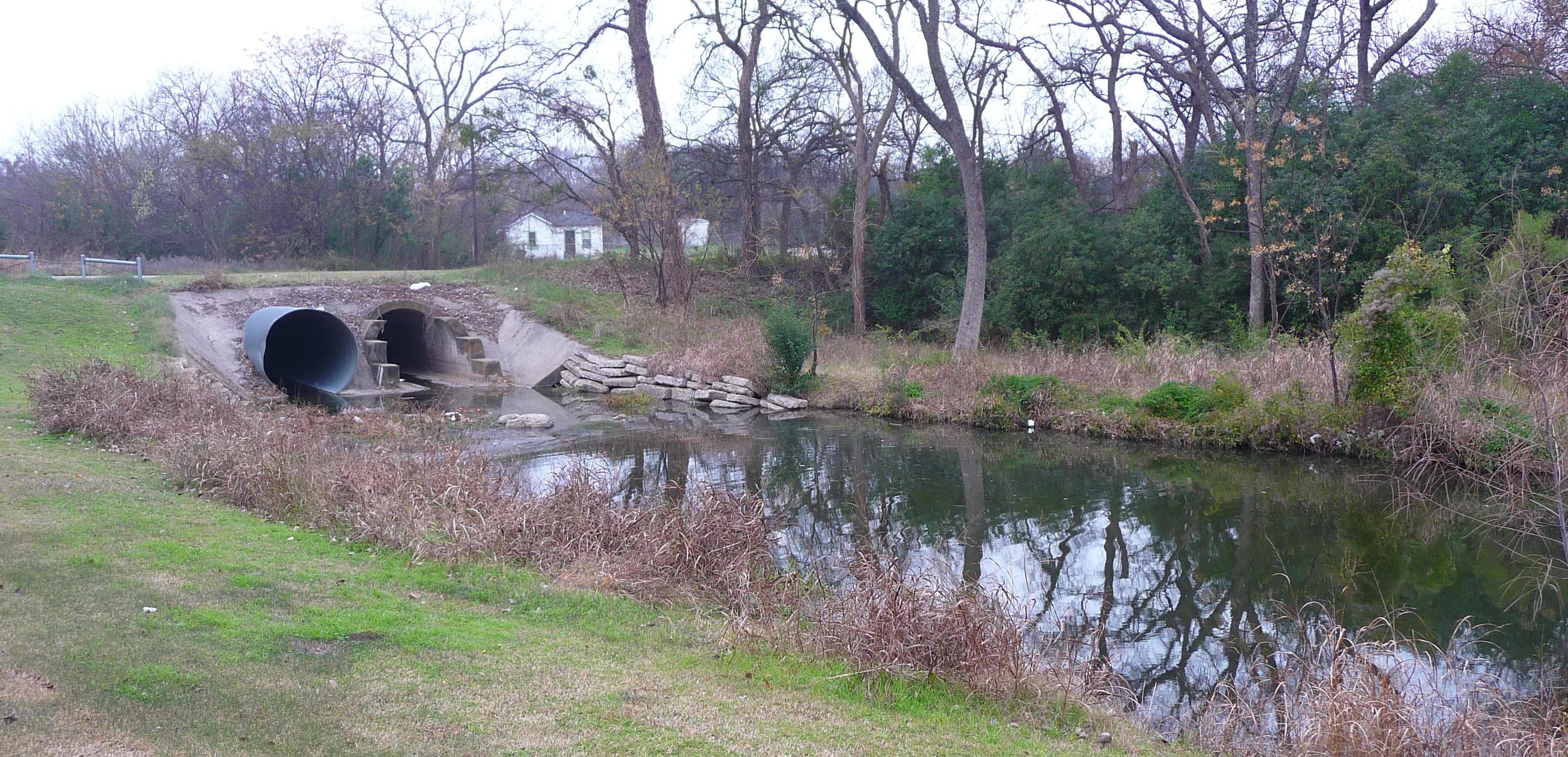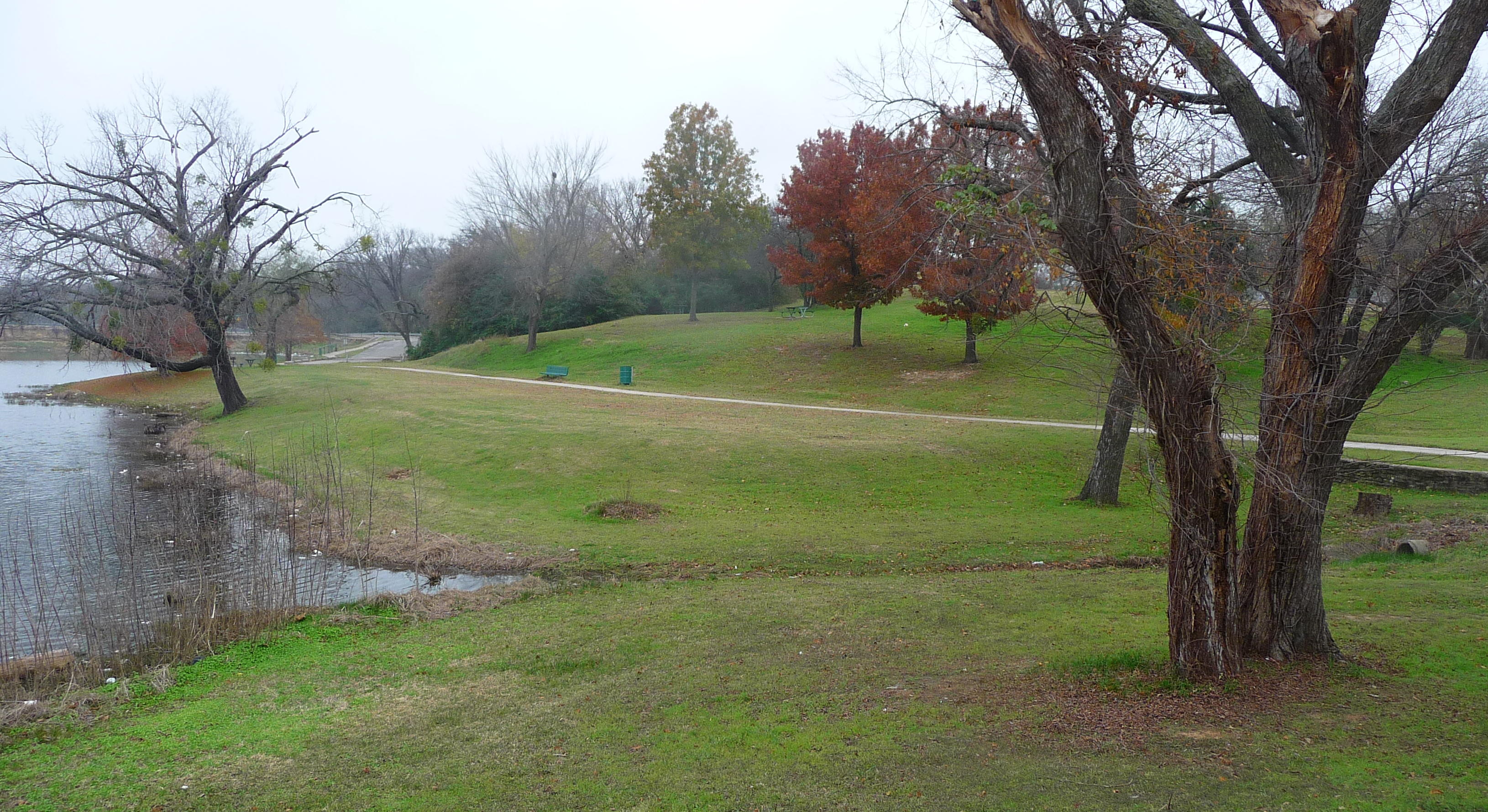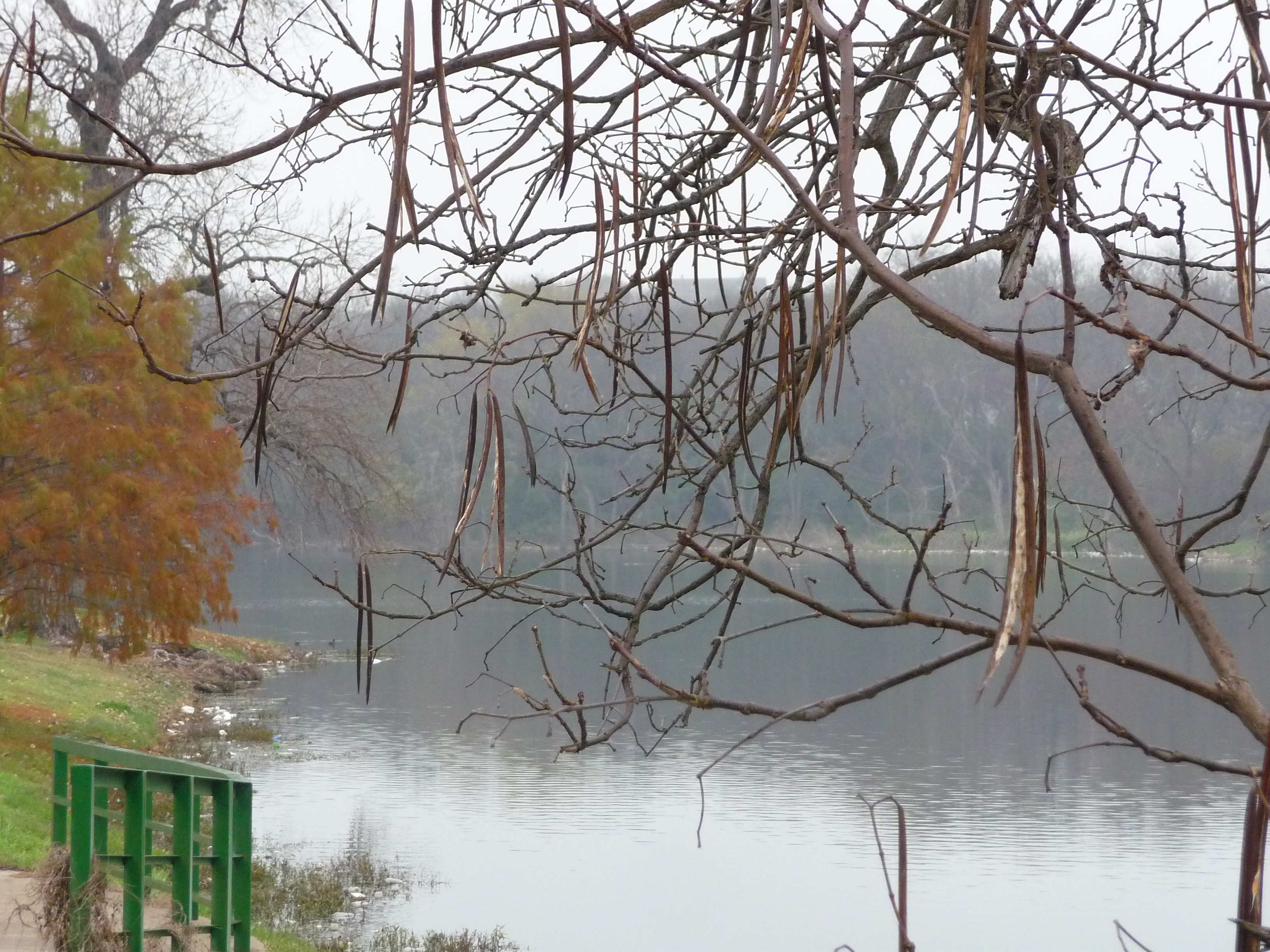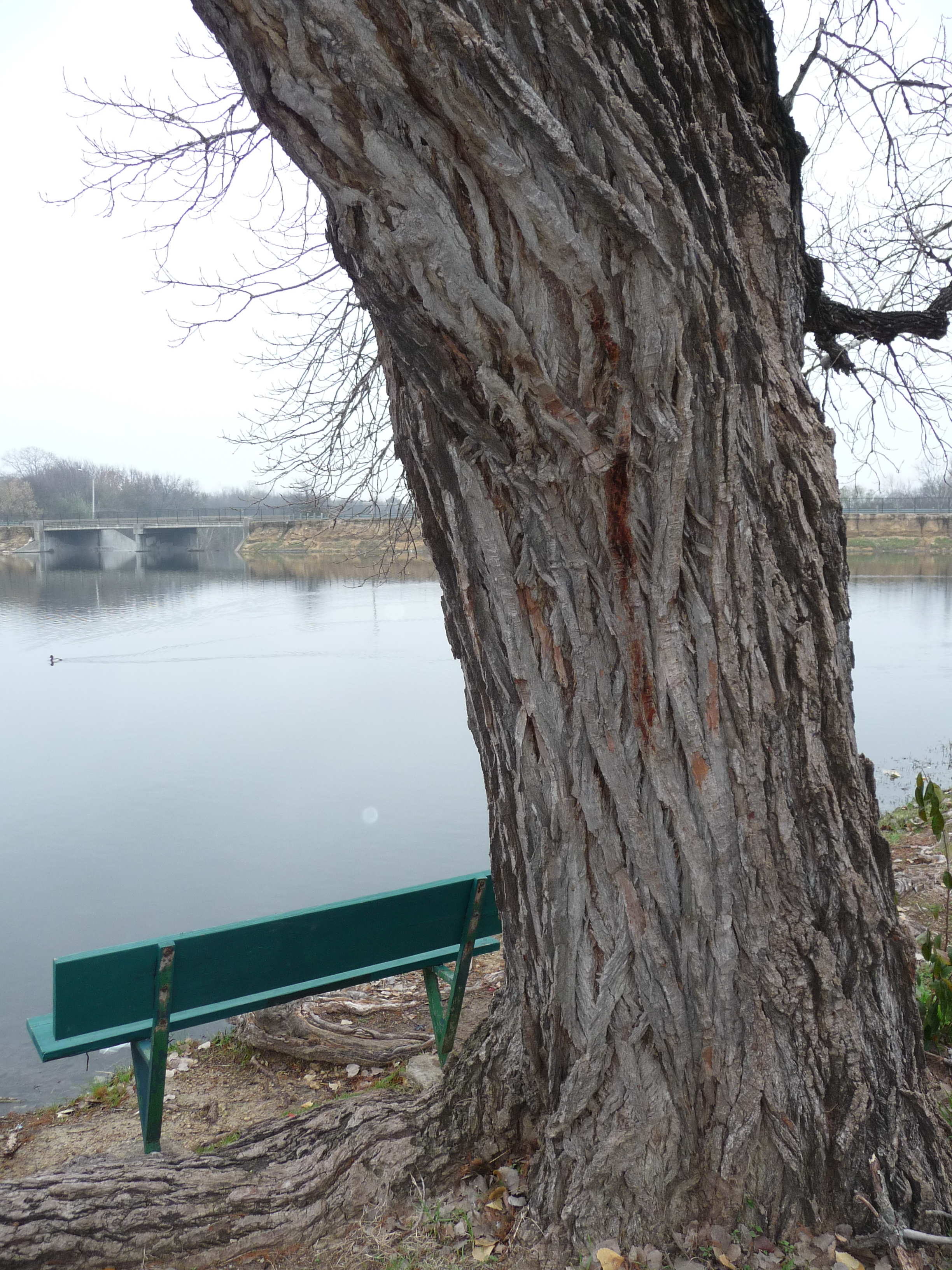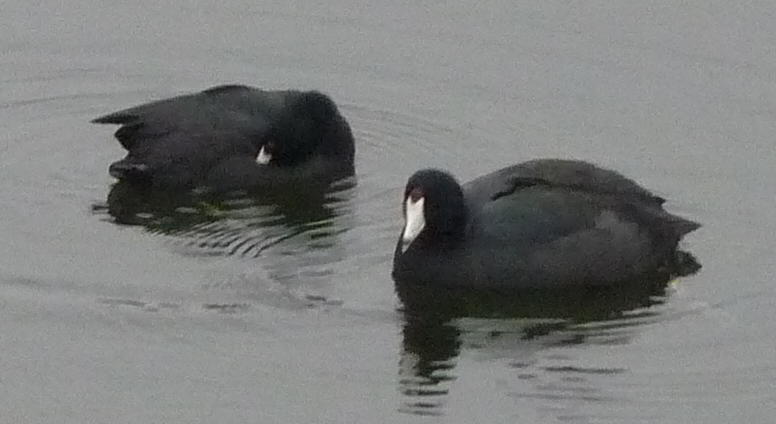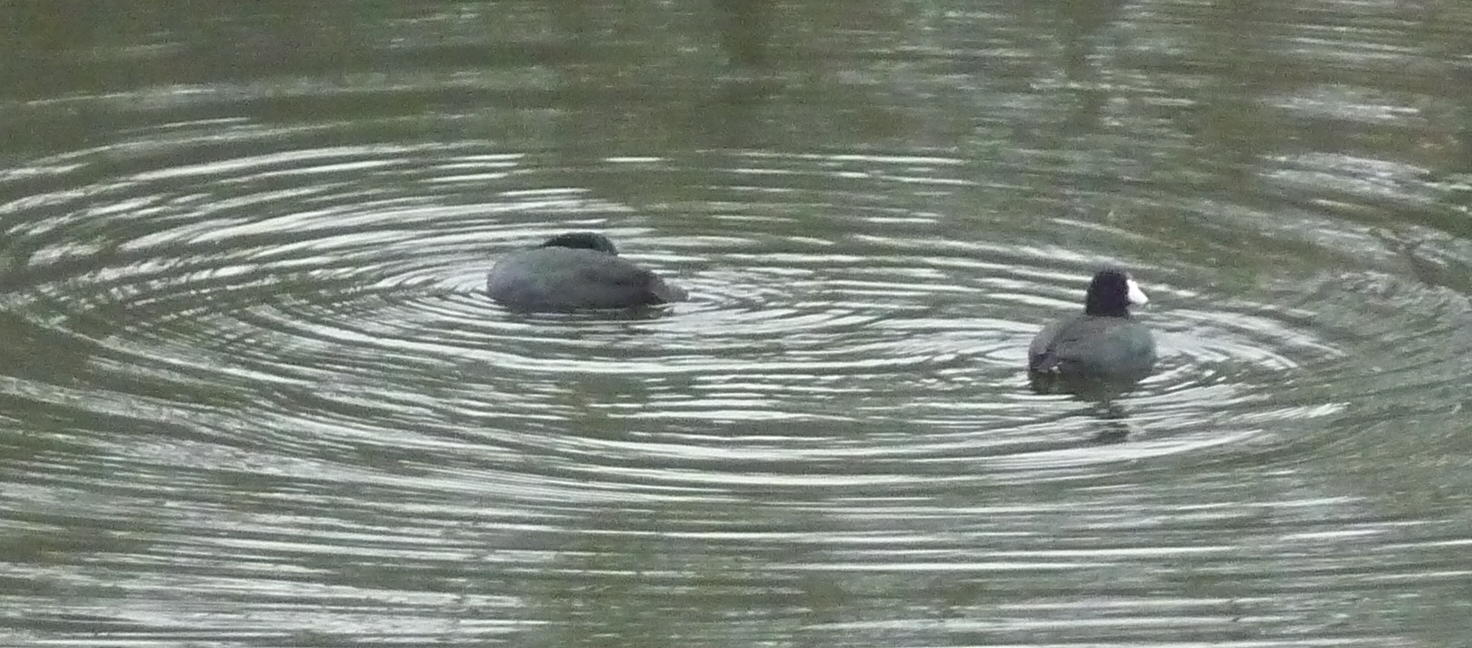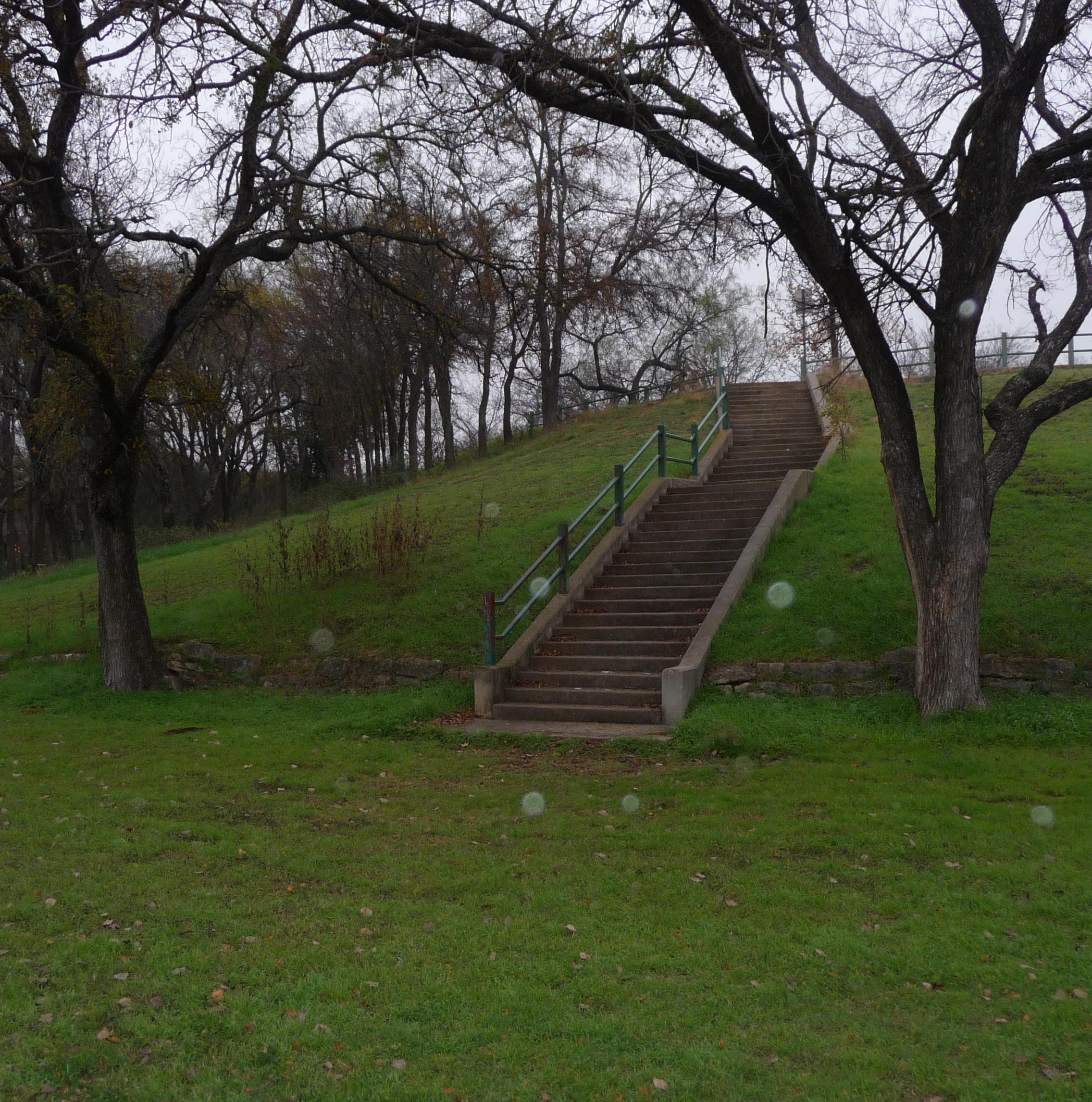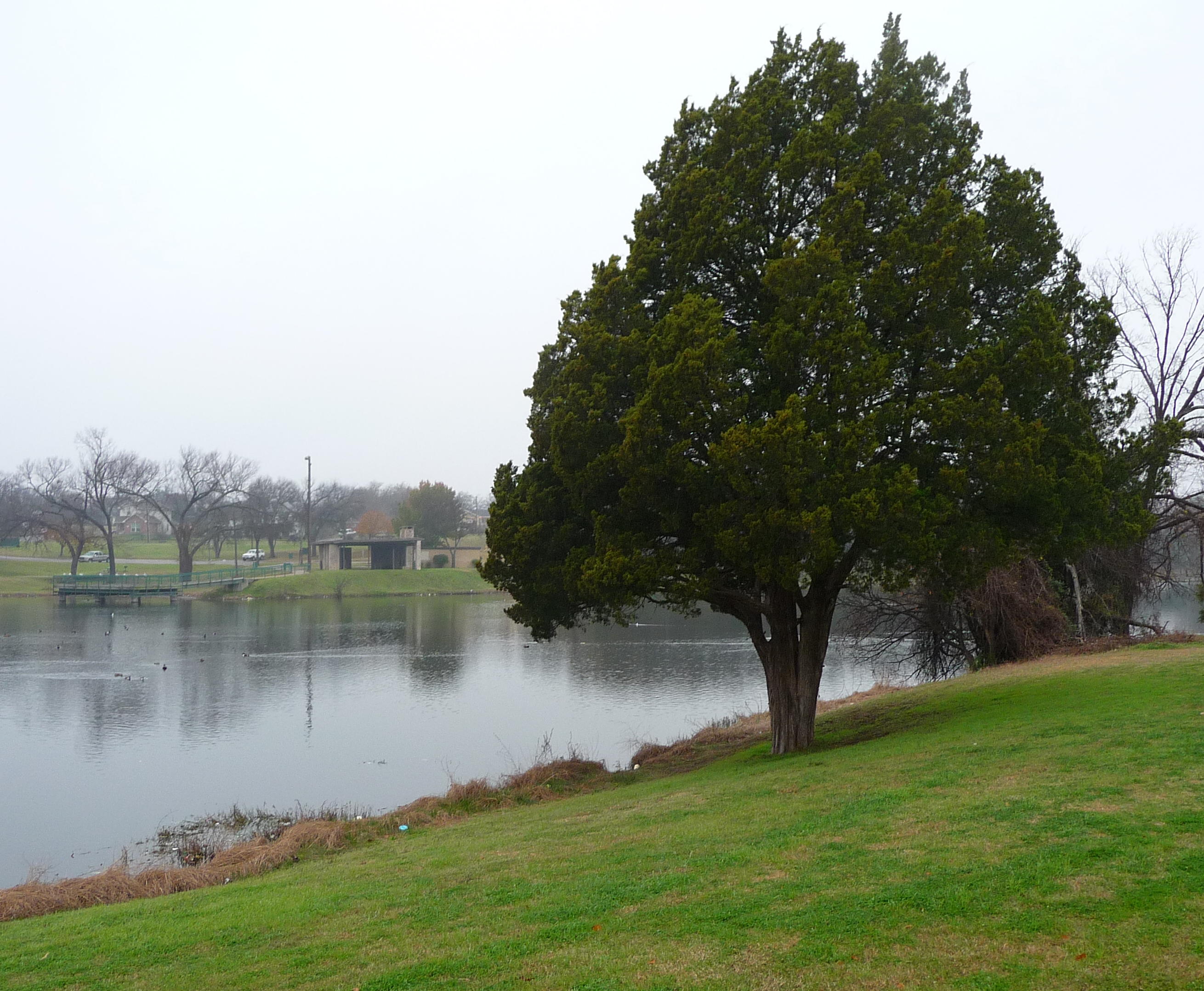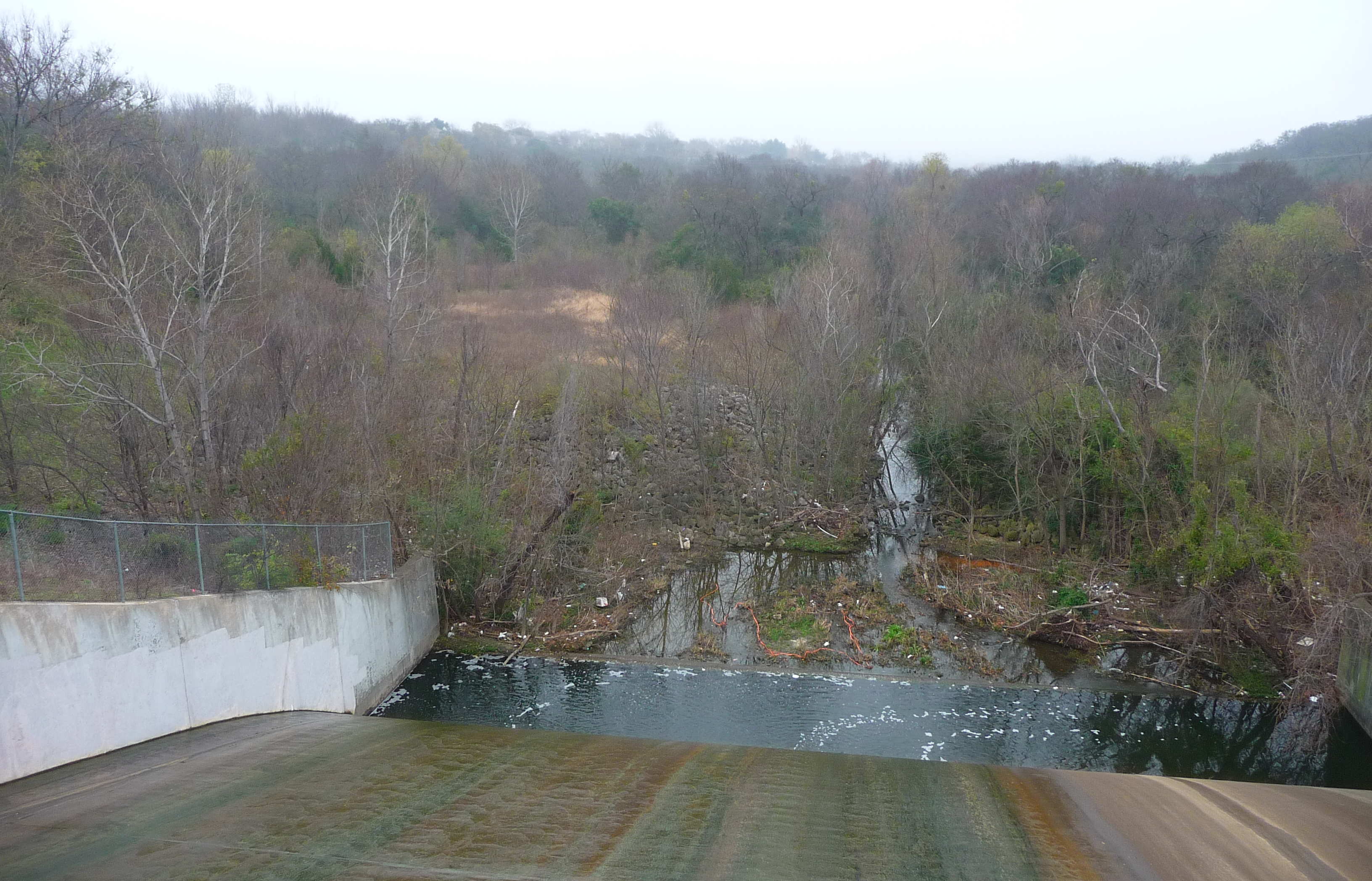 Lake Como Park, Fort Worth
Photos 6 December, 2009
Above: view north from the dam.
Left: pavilion and pier from main parking area.
Below: ring-billed gulls on pier railing.
Above: play area, just above the pavilion.
Left and below: paved walking trail through a relative young grove of young cedar elms, going between the pavilion and trail entrance at the north end of the park. A few bumelia trees and a few bois d'arcs are mixed in with the elms.
Above (2 photos): top is glossy privet (Ligustrum lucidum); bottom is quihoiu privet (Ligustrum quihoui). Both are extremely abundant in thickets.
Above and right: upper end of lake; great egret on brush in shallows at the upper end.
Below: main inlet of water for the lake, at upper end. The culverts pass under Lake Como Blvd.
Above: paved walking trail from the pavilion toward Merrick Road across the dam.
Above: view from near dam toward the north end of the lake. The pendant seed pods are fruits of a catalpa tree.
Right: massive, deeply furrowed trunk of a cottonwood tree.
Above and right: pie-billed grebes (Podilymbus podiceps), very common in the lake. Diving ducks with a Latin name that's fun to say.
Above: a beautifully shaped juniper on the east bank of the lake.
Left: steps leading from Merrick Road down to the picnic area on the east bank of the lake.
Below: view southward from the spillway, through the 'undeveloped' part of Lake Como park, toward Ed Collett Park.