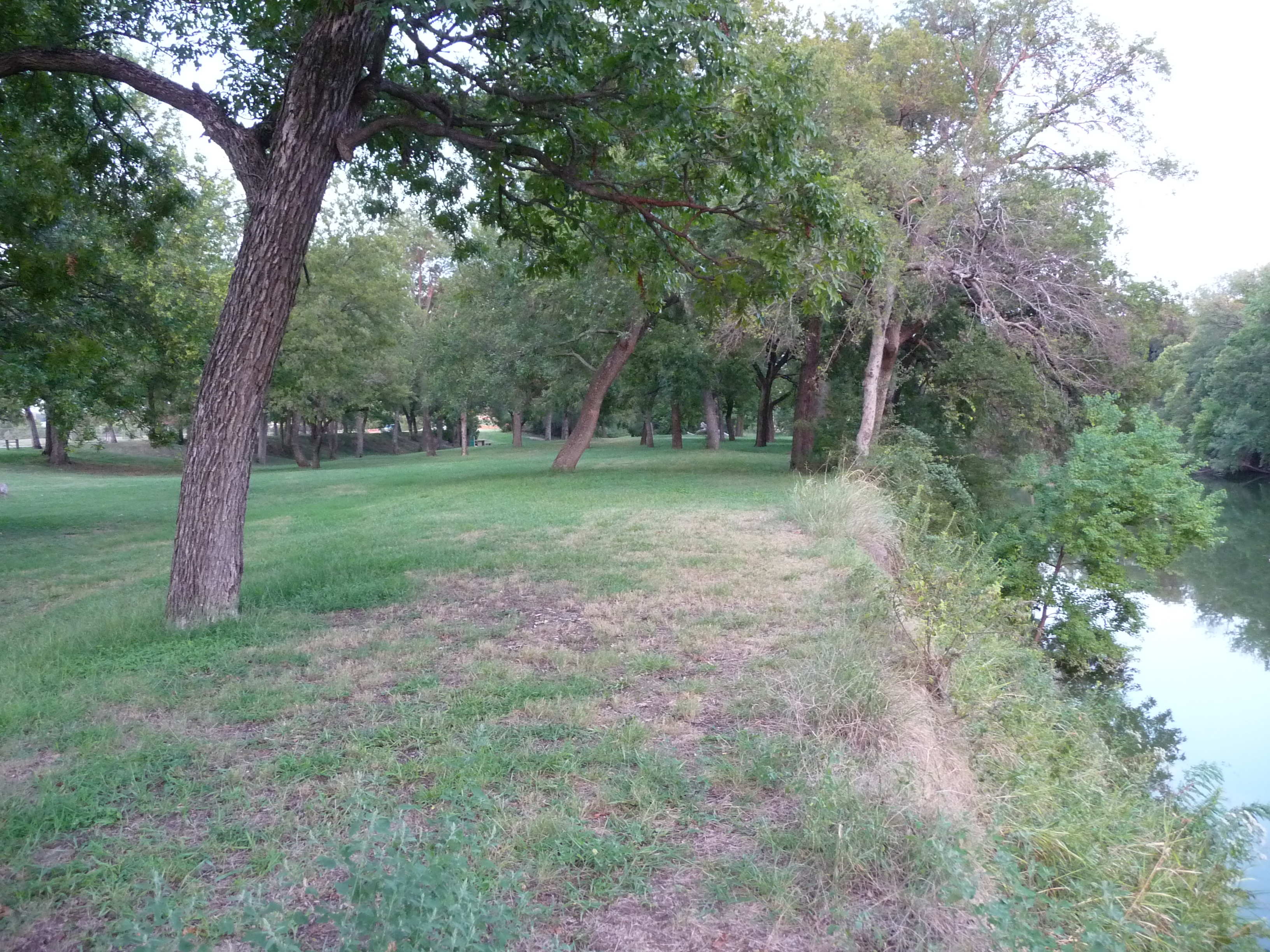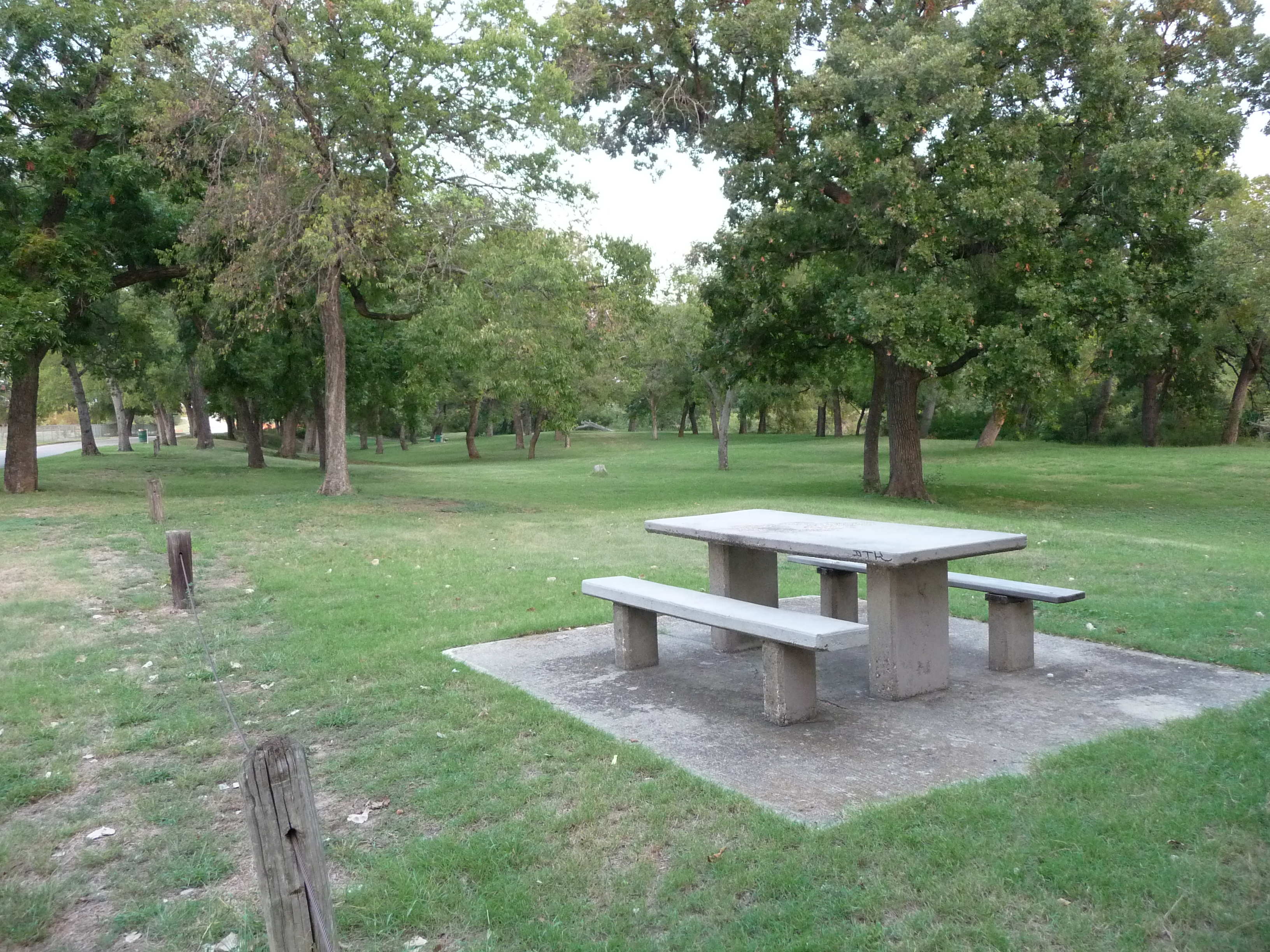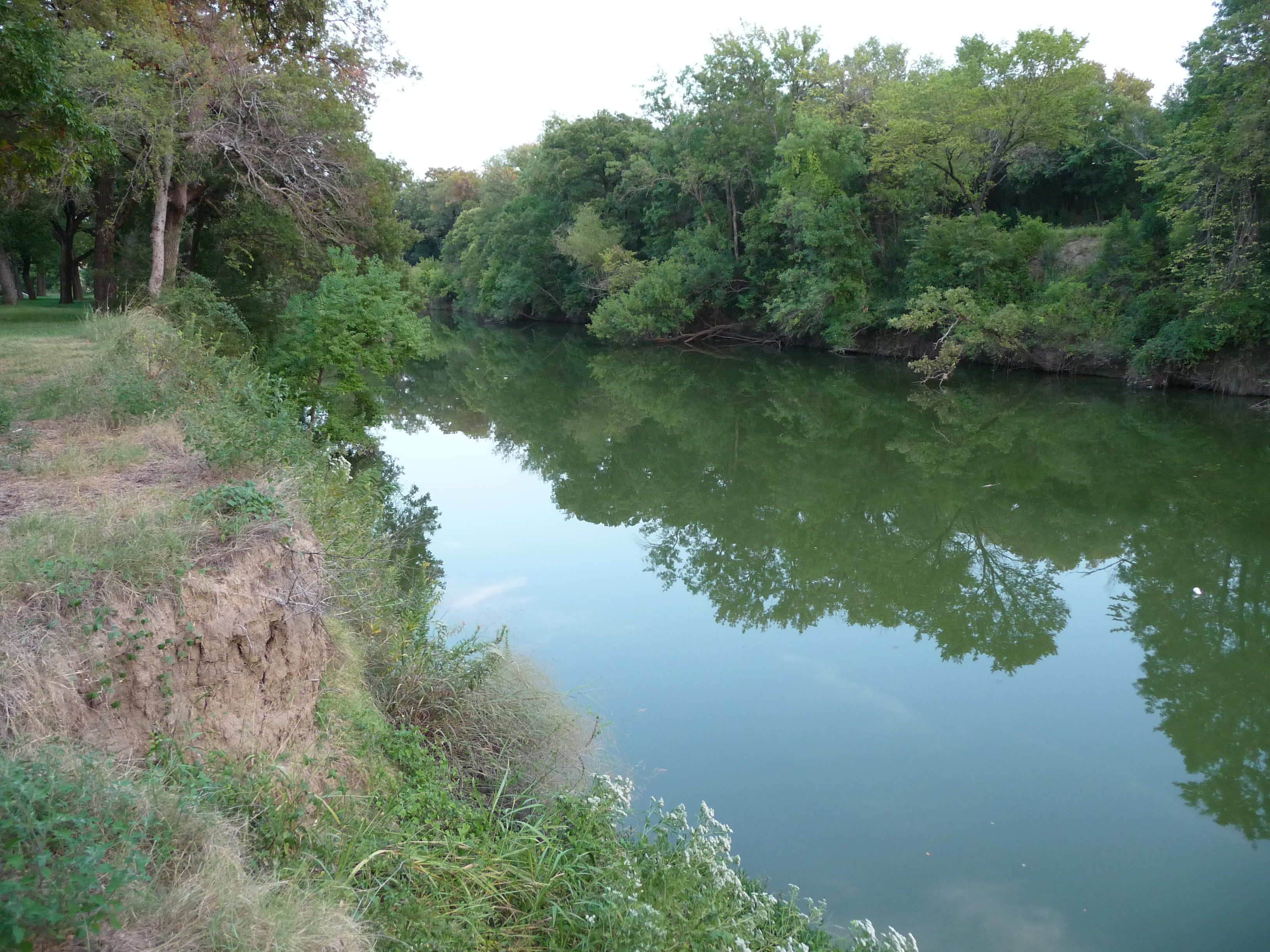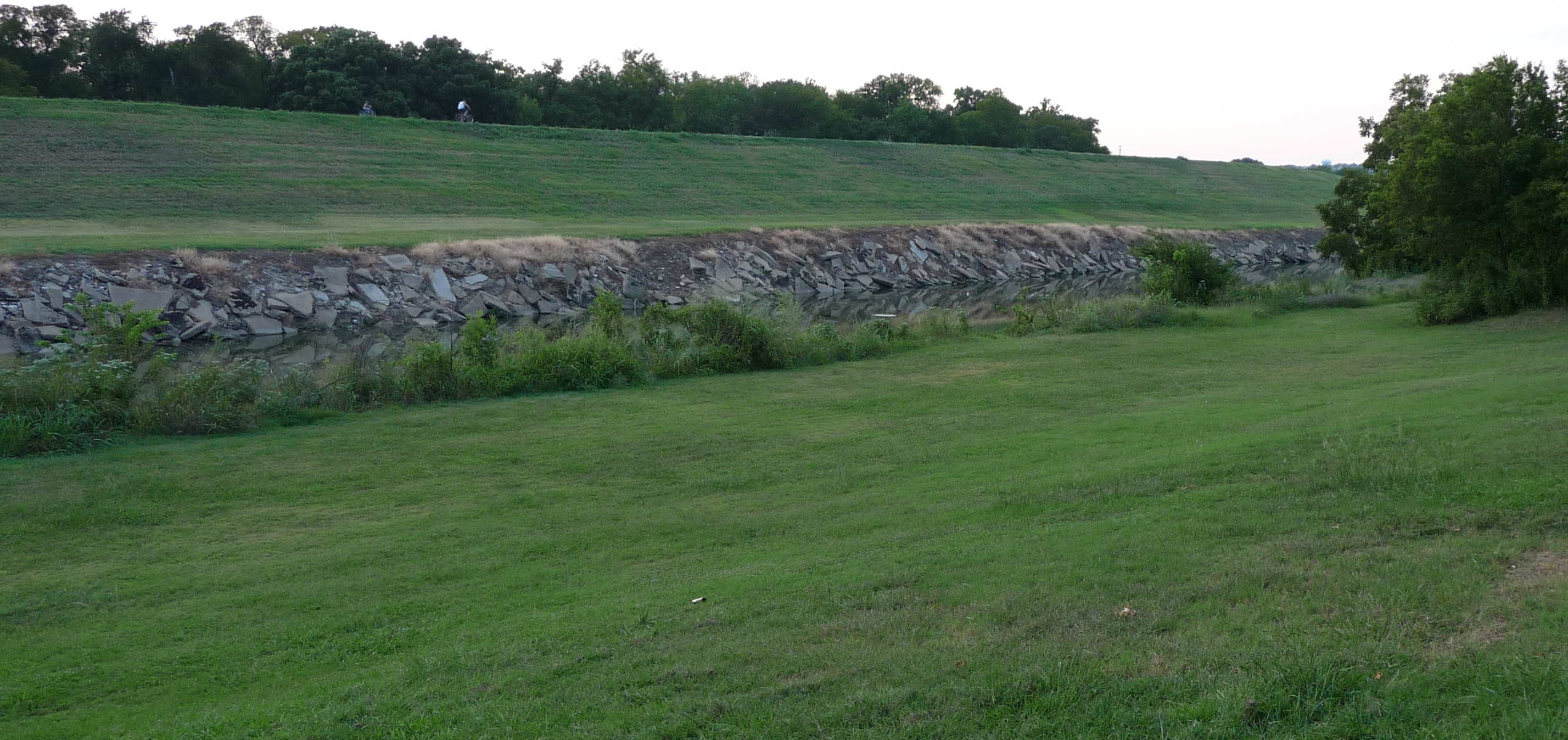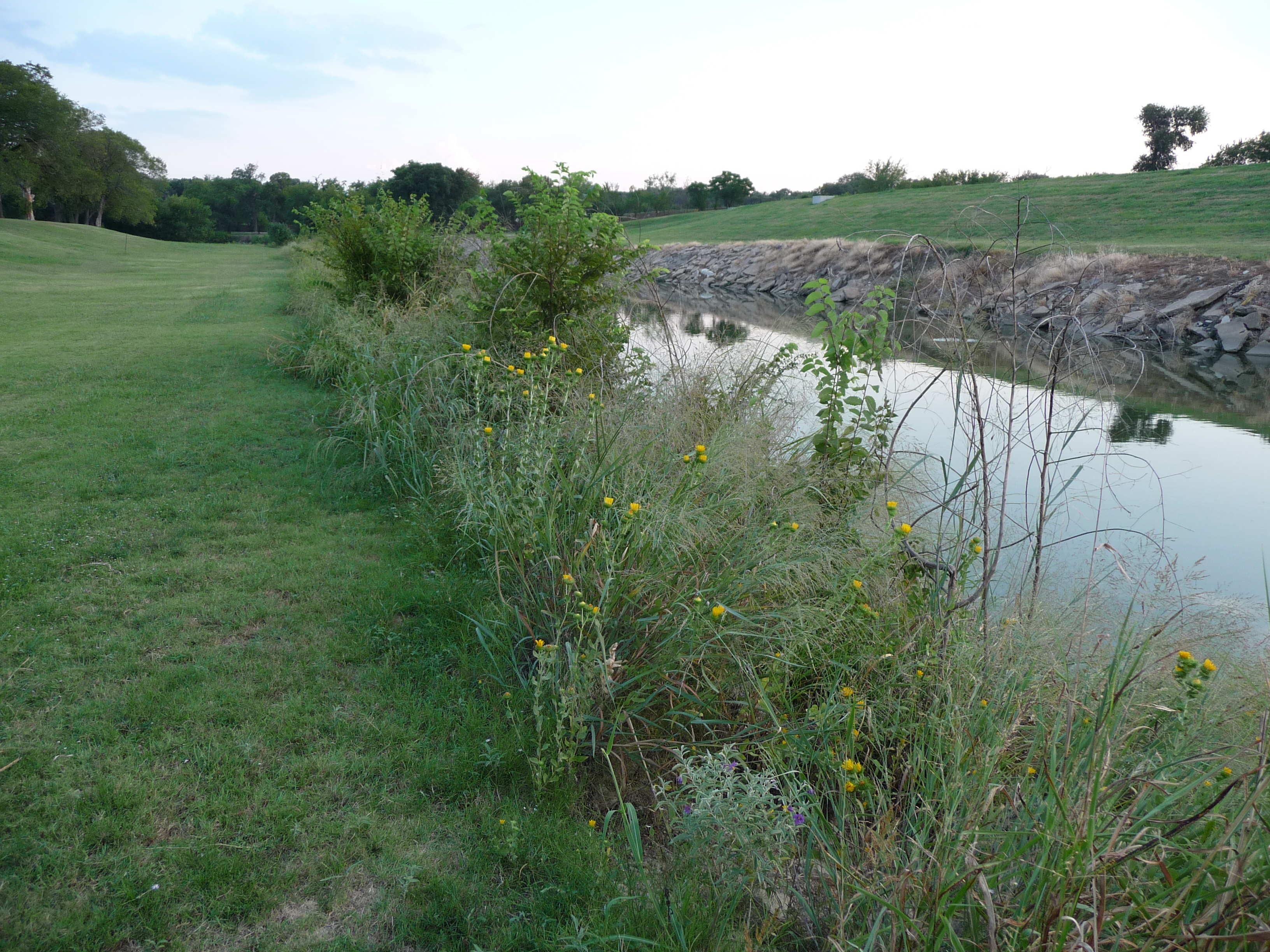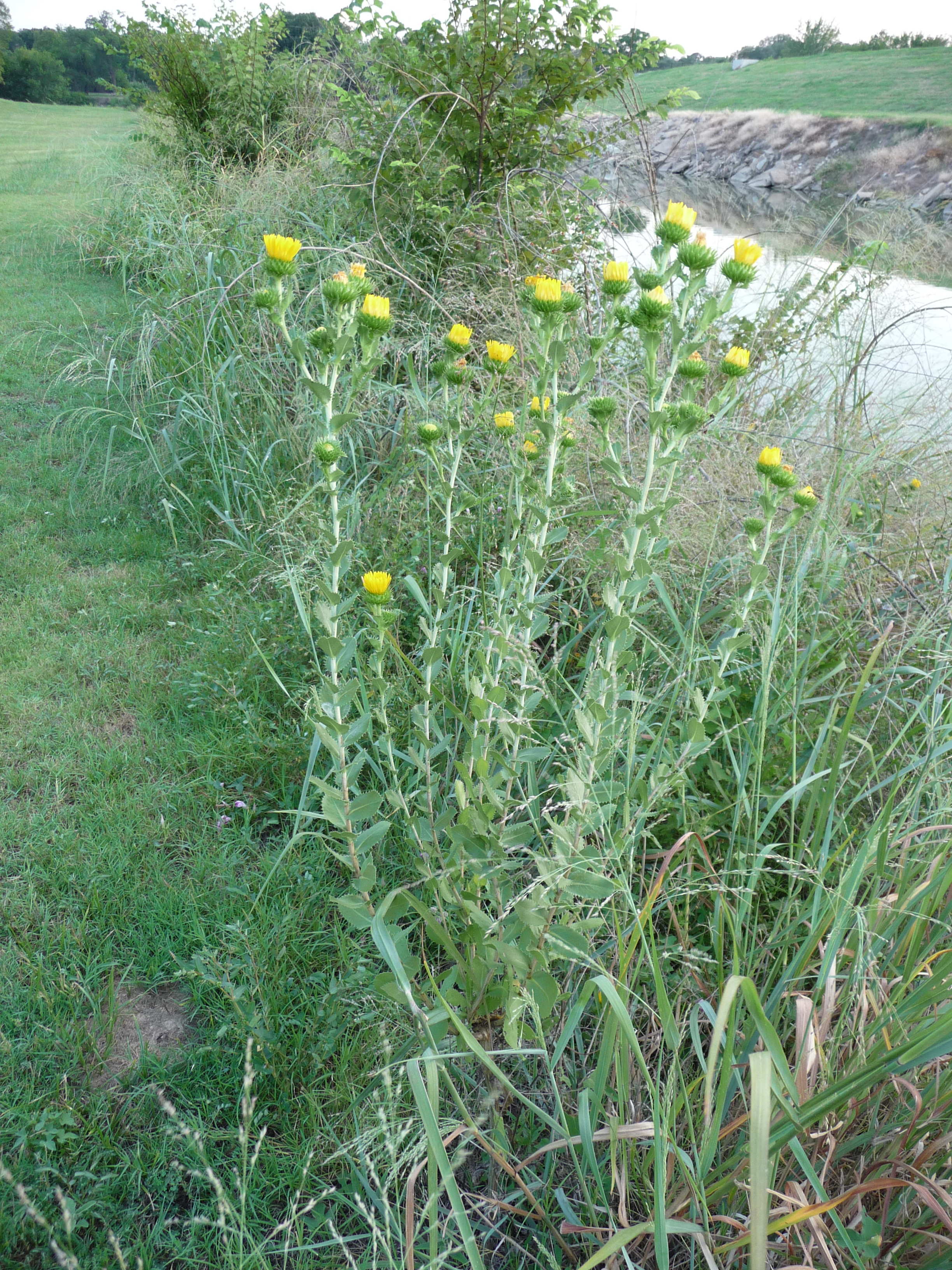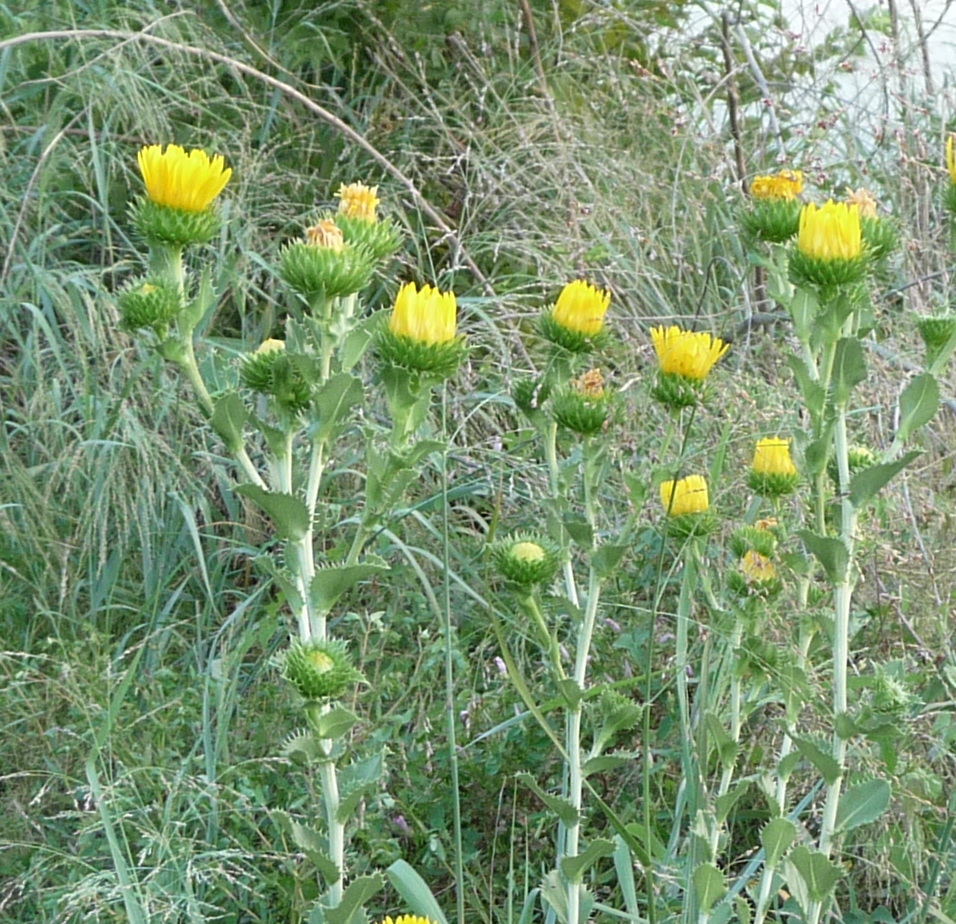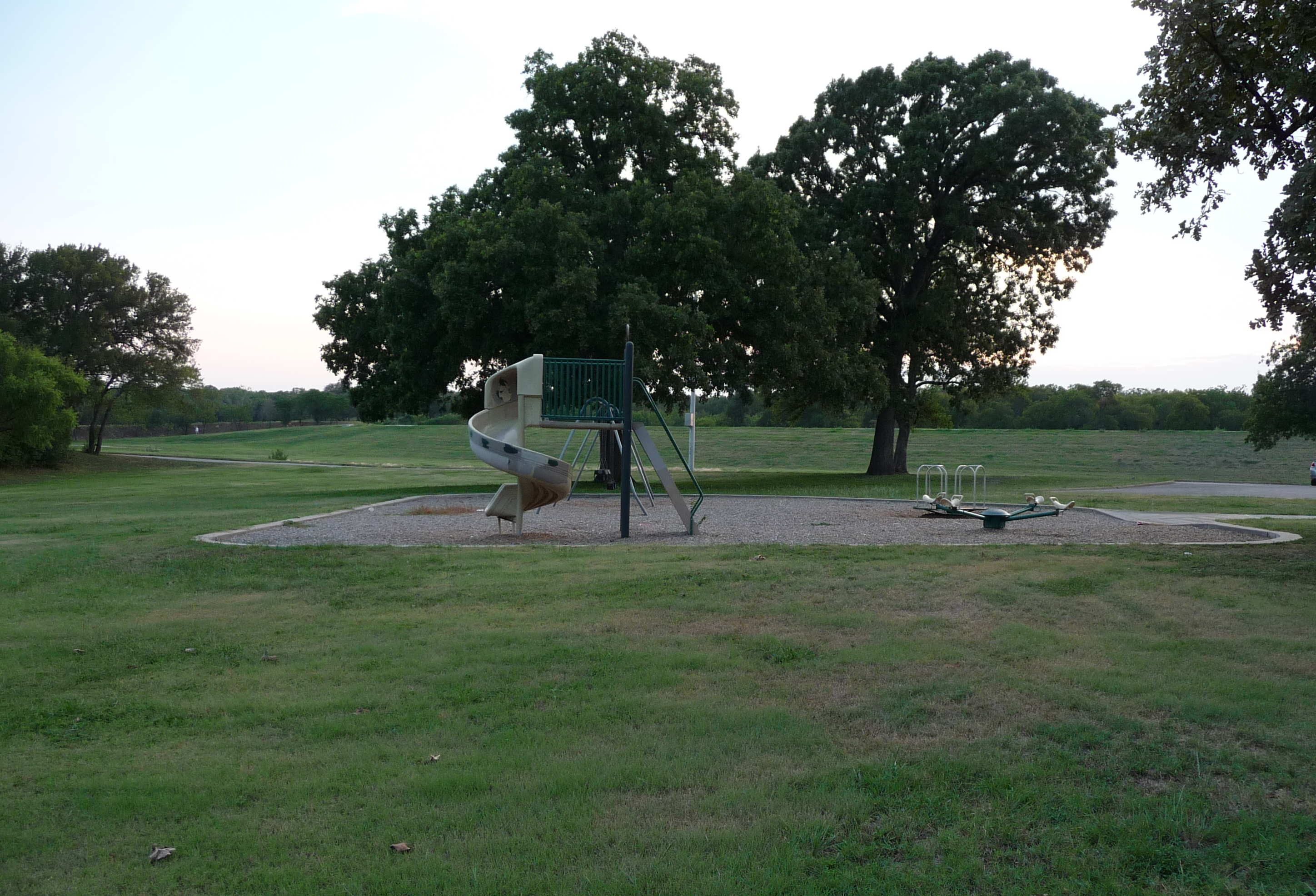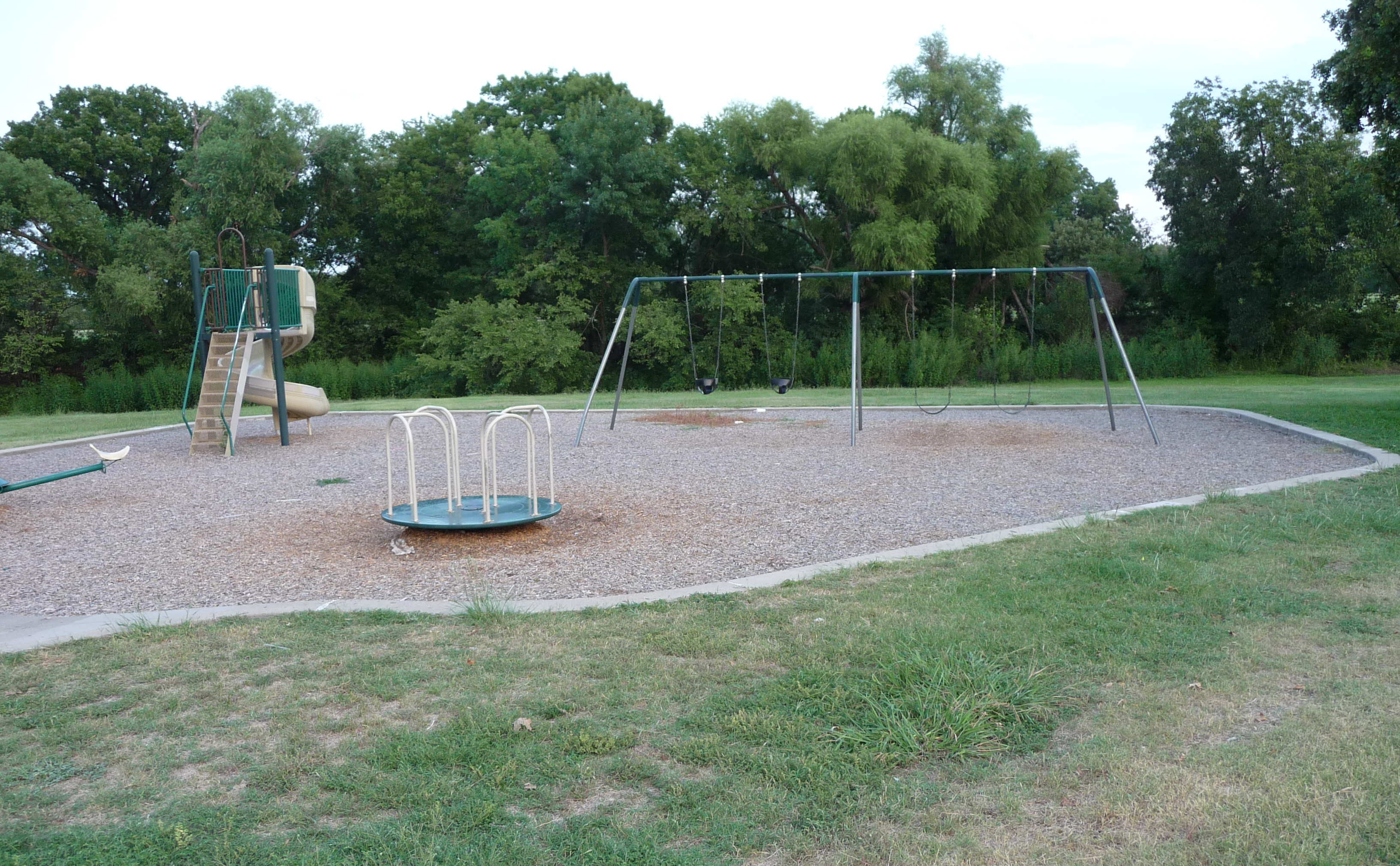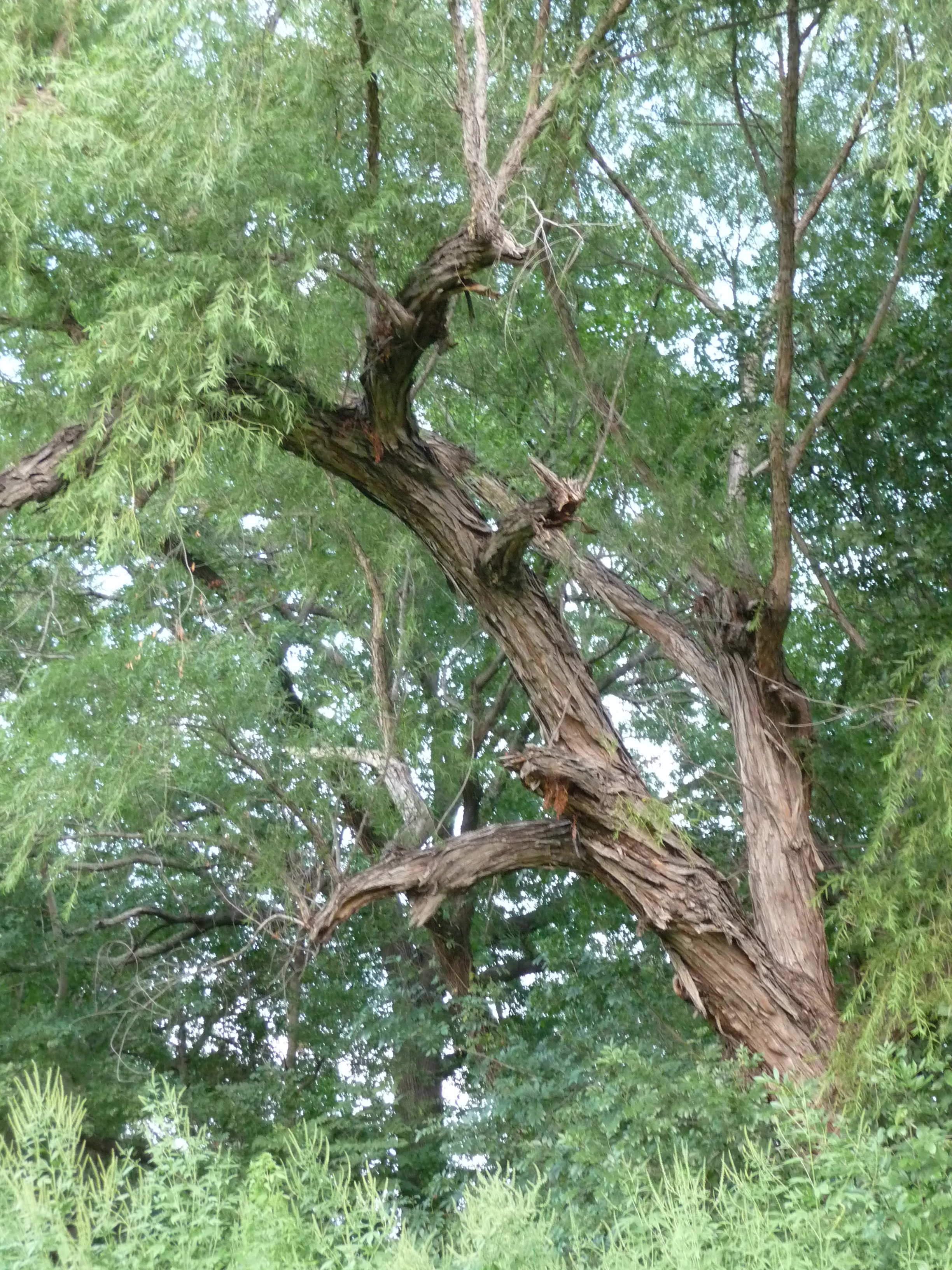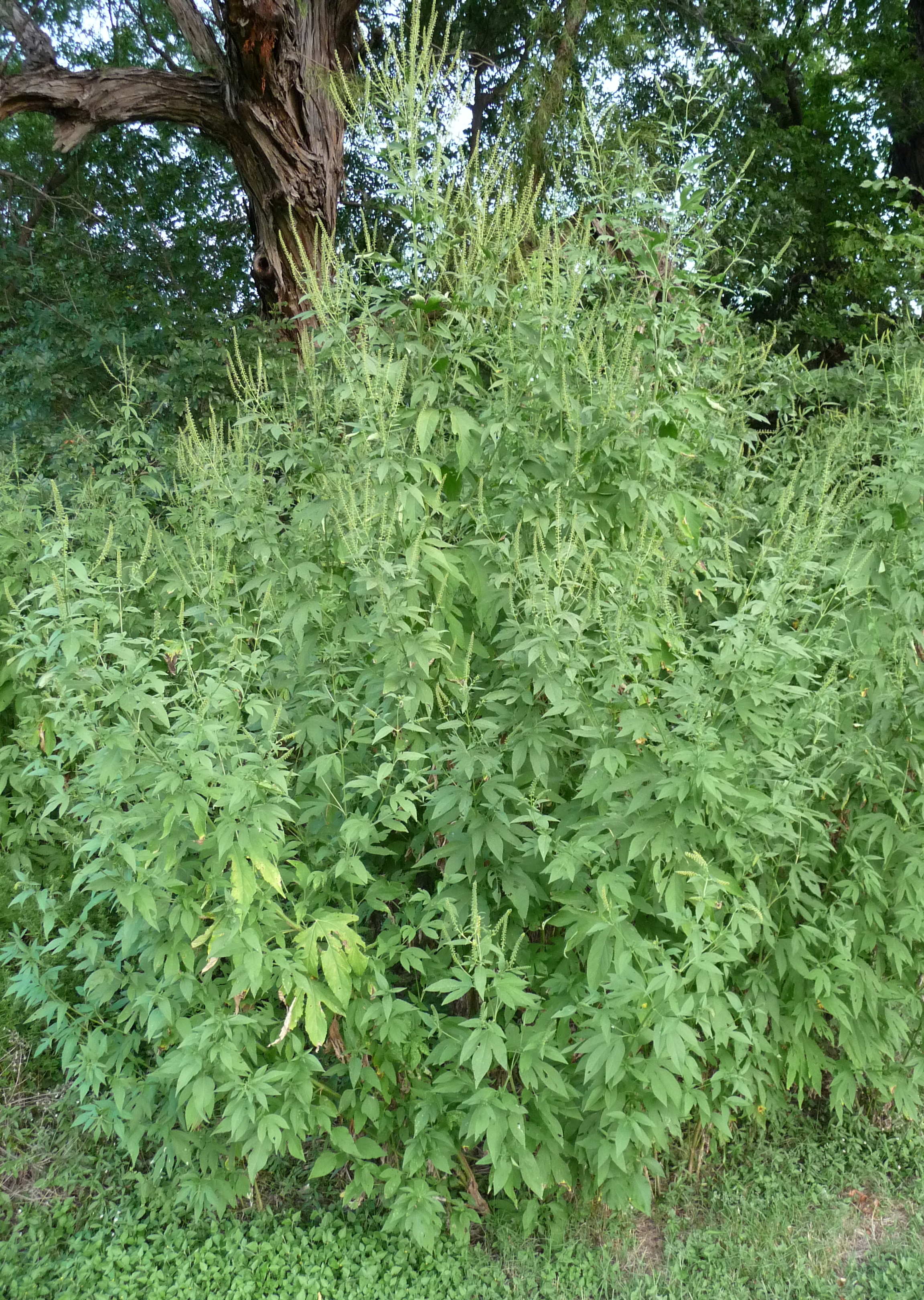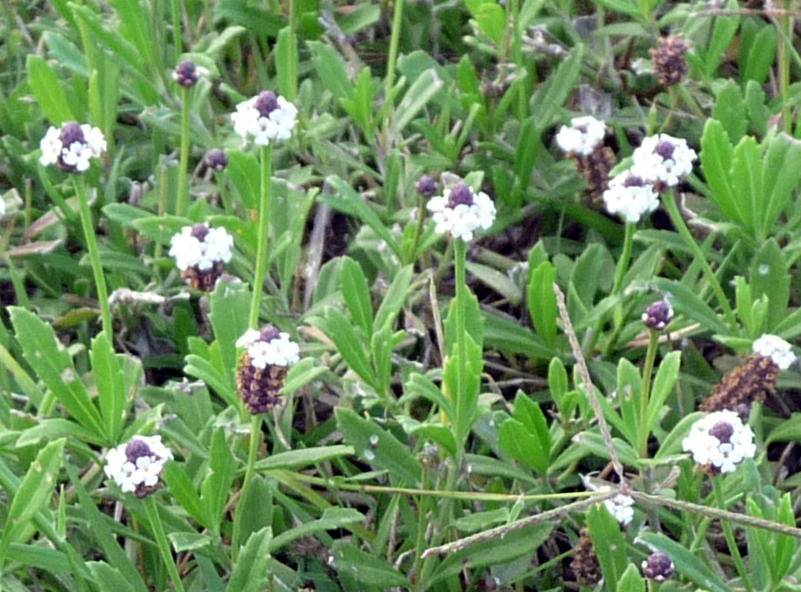 Rockwood Park
Left and below. Trinity River, strongly channelized, near the west end of Rockwood Park, looking northwest. An extension of the hike and bike trail runs along the top of the levee on the west side of the river.
Gumweed (Grindelia ciliata, sunflower family) along the Trinity River, in the same area as the photos just above. This is a beautiful native species, now common in disturbed areas, once much more common in the area when prairies were abundant. September.
Below and below, left. Nice play area at the same location as the photos above. The levee in the background is on the west side of the river.
Frog fruit (Phyla nodiflora, Verbena family) is common here in places that are not constantly mowed. It spreads by runners and these little clusters of flowers are only a couple of inches above the ground.
This large black willow (Salix nigra) is on the margin of the woods bordering the open field by the play area (behind the slide in the photo above left). The loose, deeply furrowed bark gives it a strong personality -- hardly a tree that one would plant in a yard but it's sure interesting to see. Black willow is a native species, common in wet places in Fort Worth.
Giant ragweed (Ambrosia trifida, sunflower family), native to eastern North America -- "trifida" because the leaves usually are deeply divided into 3 lobes. It's a beautiful plant but the bane of so many Texans in the late summer and fall, because the flowers (long spires) produce wind-borne pollen, one of the main causes of allergies.
Above, left, and below. Narrow band of wooded park between the Trinity River and the Golf Course. Good for picnics and just relaxing. The Greenwood Memorial Park Cemetery is just across the river.